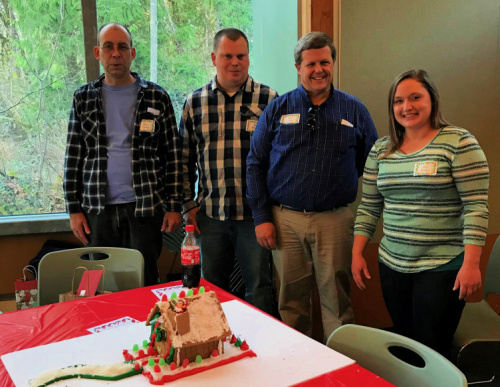 It often seems like we hear a lot about the "hard stuff" associated with the work we do – the financial deficits DHS faces, the state-wide DSP hiring crisis, transformation from facility-based programs to community-based programs – the list goes on. It's easy to get bogged down and lose sight of the brighter side of our work. And there is a brighter side. A few brighter sides, really.
When our focus is turned to the people we work for it sure makes it a lot easier to push through that "hard stuff." They provide the light that makes things brighter. I'm grateful for that. I'm grateful for our carefully crafted, perhaps even inspired mission statement. When I pay attention to what we're really doing here and who we're really working for, it's so much easier to look past a lot of the crises that seem to pop up.
Speaking of who we're working for, I'm not just referring to people in services. As anyone in a leadership role will (or should) agree with, when I talk about the people I work for I'm also referring to all of our staff members. As I'm getting to know more of them – their personalities, their stories, their reasons for being here – they inspire me and shine a light on the brighter side of things. I'm very genuinely grateful for them. I'm so grateful to work with and for so many great team members who see people as people, without focusing on anyone's labels or diagnoses.
There are plenty of external brighter sides as well. An increasing number of legislators are hearing our case and becoming sympathetic to our cause. This will result in improved compensation for the people doing the bulk of the work and better services for people with disabilities. Locally, the list of community members engaged in our mission grows by the week. This means jobs, volunteers and donors.
I'm grateful to be part of this incredible work and humbled to be associated with such a dedicated, worthy group of people. Thank you, all of you, for brightening my path!
For other news stories from the January 2019 Newsletter CLICK HERE