Services
ENCLAVES & INDIVIDUAL PLACEMENT
A growing number of our customers have brought on an Edwards Enterprises' employee (or team of employees) in order to complete projects at their locations. In these cases, Edwards Enterprises trains, transports and supervises our employees for customized, off-site work solutions. Our Employment Specialists can identify the right worker for your job. We can help employers create a diverse work environment by hiring people who seek the opportunity to contribute to the workforce.
Job Coaching
Retention Pool of Pre-Screened Workers
Job Carving Contract Services Available 
Job Analysis
Flexible Part-Time Employees 
Tax Incentives Available
Enthusiastic Workers
LOCAL, LOW-COST, HIGHLY EFFECTIVE OUTSOURCING SERVICES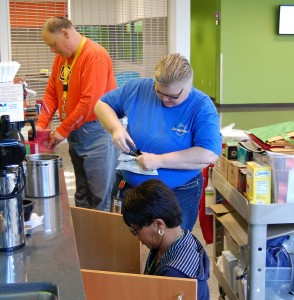 Superior training, quality assurance, and pride in our work have made Edwards Enterprises and Edwards Center industry leaders for more than 40 years. With a wide variety of assembly, packaging and shipping services, Edwards Enterprises possesses the right mix of people and process to deliver results that meet your budget goals, project timelines, and professional expectations at our plant. Edwards Center offers these trained workers to be hired at your place of business.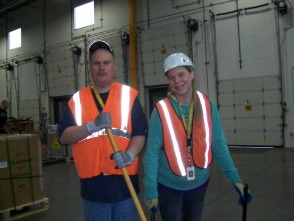 ---
CONTRACT PACKING & ASSEMBLY SERVICES
---
FROM PREPARATION TO SHIPMENT, COUNT ON EDWARDS ENTERPRISES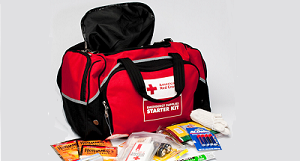 KIT ASSEMBLY & PREPARATION
---
Often times, the components of a custom distribution package are produced by many different suppliers and require kit assembly. Edwards Enterprises can assemble all of the components into a kit and then ship those kits to a distribution list.
Edwards Enterprises' kit assembly services include simple kits (where only a few items are placed in a bag or box) or complex kits that include several components to be placed in custom boxes/packaging.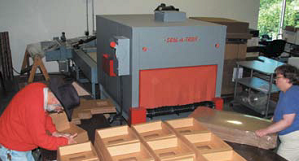 PACKAGING
Edwards Enterprises' automated and specialized packaging services provide a number of solutions for our customers. These include shrink wrapping, blister packaging, auto poly bagging, heat sealing, clamshell packaging, weighing and measuring, bundling, labeling, boxing and repackaging, and header preparation.
---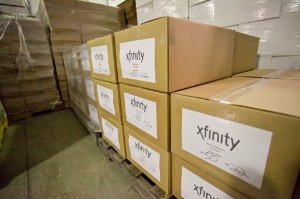 MAILING & SHIPMENT
Bulk mailing and first class mailings occur right at our plant. You can provide us with your mailing list or Edwards Enterprises can print and produce labels in-house. Specific mailing services include sorting, collation, folding, labeling and inserting.
DISCOVER THE EDWARDS ENTERPRISES SOLUTION THAT'S RIGHT FOR YOU
Edwards Enterprises is equipped to customize our services in order to meet the needs of your business and projects. Contact an Edwards Enterprises associate today to discuss your project.
"As a diagnostic laboratory, there are certain specifications that need to be met for items to be certified. Edwards Enterprises consistently maintains the right quality control." --- Tom Long, Shipping Supervisor, ZRT Laboratory