THANK YOU TO EVERYONE WHO HELPED MAKE THE 13th ANNUAL LUNCHEON GREAT!
Happiness comes in many forms and means something different to everyone.
It can come in the form of a fun day at the beach, a trip to the movies, cheering on your favorite sports team in person. 
It's an afternoon with your family, a birthday celebration, a card from a loved one. 
Happiness can be inspired by events or can be the lens you use to look at life. At Edwards Center, we encourage everyone to find their happiness: despite the inconveniences in life or bad days... to find what "happy" means to you and chase it every day. 
Please join us on October 10, 2019 to 
LIVE HAPPY
Edwards Center's 13th Annual Luncheon
October 10, 2019
12:00pm - 1:00pm
Multnomah Athletic Club
---
Double Your Donation
The Minson Family has offered to match all donations up to $100,000 at the annual luncheon this year!  
The Minson Family shares our belief that community inclusion is essential to Live Happy. It's our goal to help expand our existing community inclusion programs as well as develop new experiences for our participants in the upcoming year. Please join us! 

---
Special Guest
We are excited to announce our special guest this year will make it easy to "Live Happy." Susan Rice is a stand-up comedian who has been performing in Portland since 1983. Prepare to leave your worries at the door and enjoy some mid-day laughter.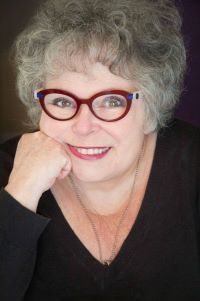 ---
Platinum Sponsors
Gold Sponsors
Silver Sponsors
Table Sponsors
Jean Edwards and Bryan Gergen

Ackaret and Menenberg Families