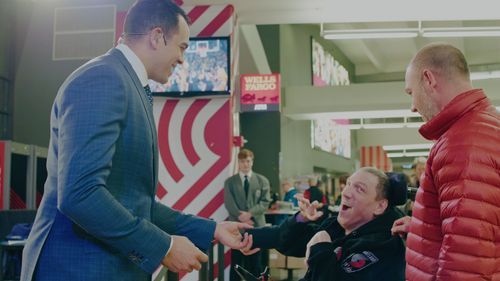 WIN BLAZERS TICKETS
Edwards Center is excited to announce The Giving Circle: a monthly gift program. The Giving Circle is designed to provide the consistent support that our programs need at Edwards Center to provide the best possible care for all of our residents and participants. 
From now until January 31st, everyone that joins The Giving Circle will be entered into a raffle to win two 100 level tickets to a Portland Trail Blazers game! The winner will be announced on January 31st. All gifts are important and appreciated, so give an amount that's meaningful to you. Gifts over $25/month will receive two entries in the raffle!
Please be sure to check the "donate monthly" option at the bottom of the form! If you have any questions or would like to set it up over the phone by calling Megan Evanson, (503) 466-2171 x 106.
We thank you for supporting Edwards Center... Go Blazers!
GAME TBA
Join The Giving Circle