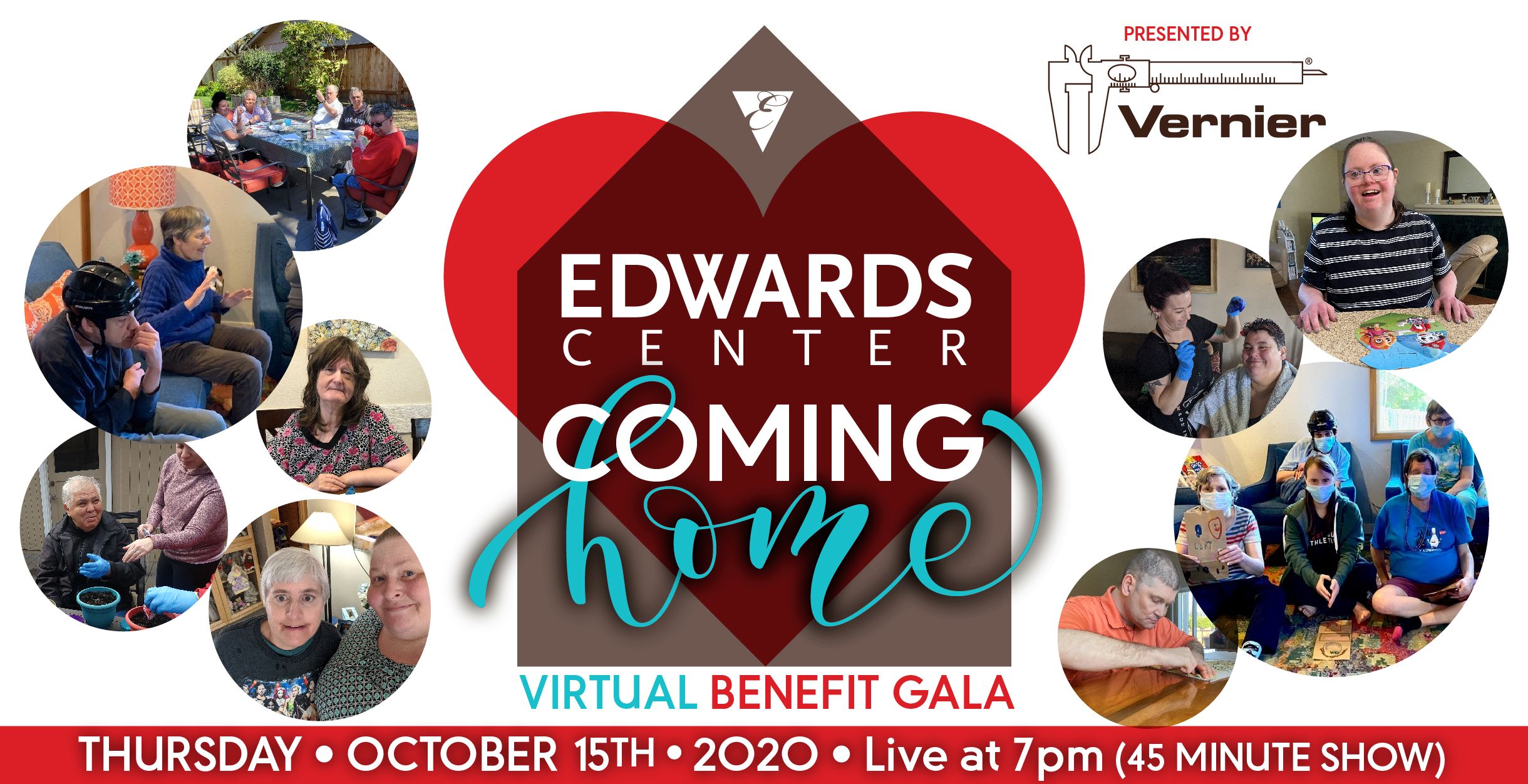 Please Join Us
Since 1972, hundreds of Oregonians experiencing developmental disabilities have found their home at Edwards Center. Over the years, our staff has helped these individuals live their lives as independently as possible by developing and practicing new skills, building and maintaining close relationships, finding community-based jobs that they enjoy and excel in and live happy, fulfilling lives. 
During the COVID-19 pandemic, we have all had to stay home much more than usual. In what could have easily become a stressful, worrisome time quickly turned into a time of creativity, togetherness and hope for our Edwards Center residents. While some employment opportunities and community living supports were temporarily closed, our residents engaged in fulfilling activities at home with their housemates. While it certainly hasn't been easy, our dedicated staff has worked tirelessly to ensure this uncertain time is as close to "normal" as possible. 
We hope that you will join us on Thursday, October 15th, 2020 at 5 pm for Edwards Center's first-ever virtual benefit gala. With your help, we can create a lifetime of hope for individuals with developmental disabilities and continue to provide our Gold Standard of Care that makes Edwards Center feel like home.


What To Expect
Enjoy Edwards Center's largest fundraising event of the year from the comfort of your own home... for FREE! Join us as we share stories of Edwards Center's history, our plans for the future and the heartfelt stories of our participants' lives at Edwards Center. 

Online Auction
Beginning one week before (October 8th), browse our ONLINE AUCTION to begin bidding on great packages like:
-One week stay at Grand Pacific Resorts in Carlsbad, CA 
-One week stay in Boca Raton, FL 
-Two night stay at the Inn at Cape Kiwanda & Dinner at the Pelican Pub 
-Indian Dinner Party for 8 with Beer and Wine 
-Custom painted birdhouses
-A year of flower arrangements 
-Your own event at the Aloha Community Center 
-Stay and Play Golf Package at Sunriver 
And more great items to be announced!