WE ARE SORRY - Casino Night is full! We hope to see you at our Annual Luncheon on October 10th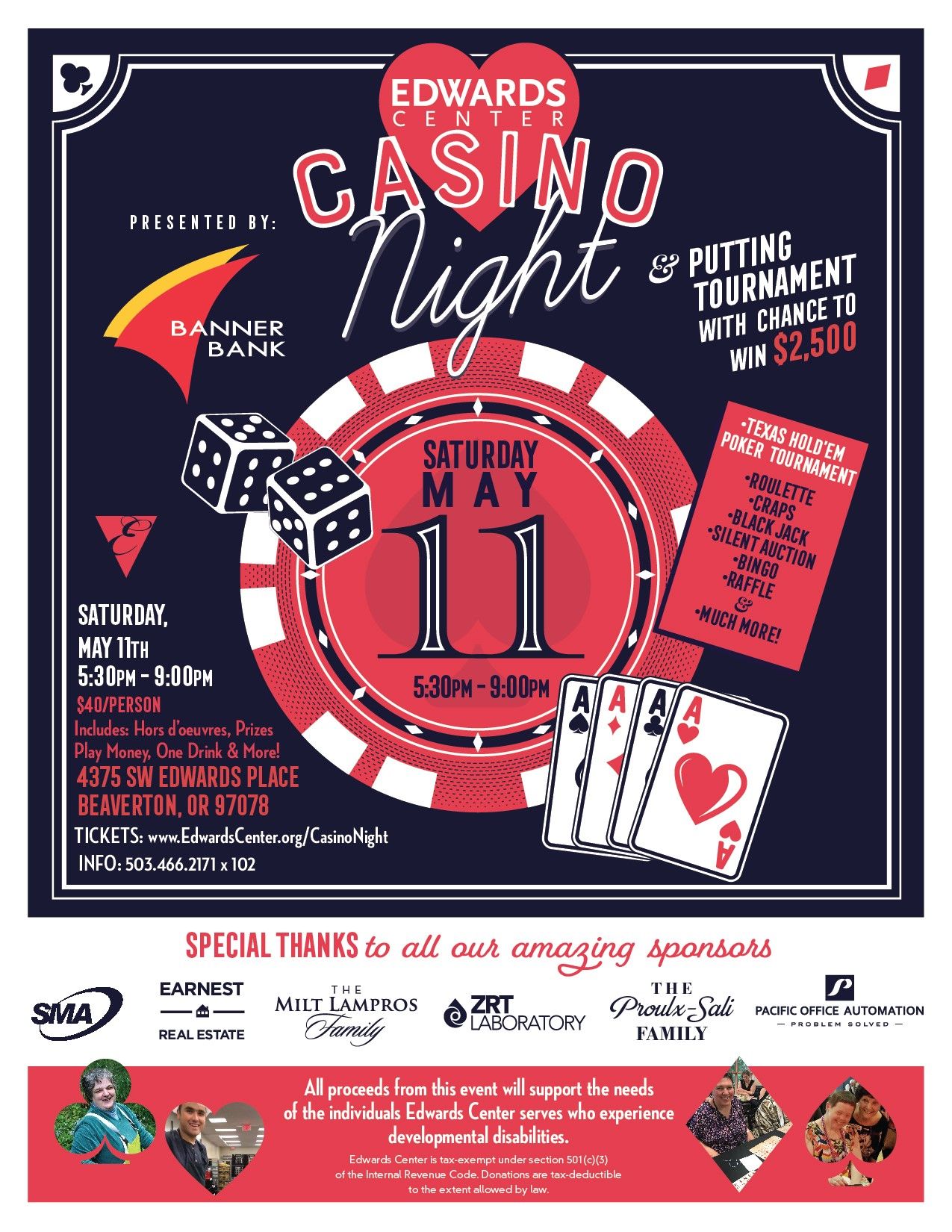 2019 CASINO NIGHT
Casino Night will be held on Saturday, May 11, 2019 5:30 - 9 pm and will feature casino games from Wild Bill's as well as other fun activities.
Casino games will be played using "Banner Bucks" which will be available to purchase in advance (on the registration form) or at the event. Your registration includes entry, hors d'oeuvres, $25 Banner Bucks and one complimentary drink.
Reserve your spot(s), enter the tournaments, purchase raffle tickets and/or purchase additional Banner Bucks below.  You will receive all you ordered at the door. Raffle items will be announced throughout the night.
All proceeds from the event support adults who experience developmental disabilities at Edwards Center.
---
GAMES & ACTIVITES

Join us for an exciting night of casino games! This year we will feature:
Poker (2 tournaments)
Roulette
Blackjack
Craps
Bingo
If casino games aren't really your style, you can try your luck in other ways:
Putting Tournament (win $2500 for you, $2500 for Edwards Center. See rules below)
Super Silent Auction
Raffle Prizes
Split the Pot ($10 entry, total will be split between you and Edwards Center)
Chance to win door prizes (included with purchase)
---
PRIZES
Win big! After 8:30pm, our 1st, 2nd and 3rd place casino game winners will be announced. The 1st place winner will have their choice winning one of our TOP THREE PRIZES:
1 WEEK STAY – GRAND PACIFIC RESORTS (value $2,800)
1 WEEK STAY – OREGON COAST BEACH HOME (value $1,200)
2 NIGHT STAY – OREGON BEACH VACATIONS
Other prizes to be won in silent auction, raffle or just by attending include:
One night stay at Hilton Portland, tickets to the Oregon Shakespeare Festival, tickets to the Portland Winterhawks, tickets to the Hillsboro Artists Regional Theatre, tickets to the Oregon Ballet Theatre, gift certificate to Buddies Sports Bar & Grill, gift certificates to Prime Time Restaurant and Sports Bar, admission to the Columbia River Maritime Museum, themed raffle baskets AND MORE! New prizes are being added every day – register today to reserve your spot.
---
Reserve Your Spot
---
Title Sponsor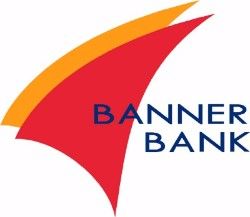 Event Sponsors
---
Table Sponsors
Want to join our sponsors?
---
Official Rules for Putting Challenge
NO assistance of any kind, either formally or informally, intention or unintentional, however oblique in nature. NO "showing the line."
NO practice and NO warm-ups.
NO qualifying shots from the same line or distance.
NO deflections, NO rebounds and NO rails allowed. 
NO substitutions.
NO past or current professionals.
A professional is also defined as anyone who is currently, or has been within the last year, in the Golf industry or pursues a profession, profits and/or gains from the golf industry. (example: Golf School Instructors) Golf Marketing's determination is final.
NO college or high school golf team players who were members within the past 2 years.
NO elite amateur fields.
(50% or more of the field, have currently or within 2 years, played organized golf or a related cross-over sport and/or maintained a 6.0 handicap or less. Golf Marketing's determination is final.
ONLY one winner or shared award unless otherwise stated in writing.
Only ONE putt allowed in the final round at the contracted distance. (NO multiple attempts, additional shots, or retries).
Names and likenesses of promotion winner(s) may be used by Wild Bill's and/or its designee(s) for promotional purposes without further compensation to the client or the promotion winner(s).
See What Happened in 2018!
---