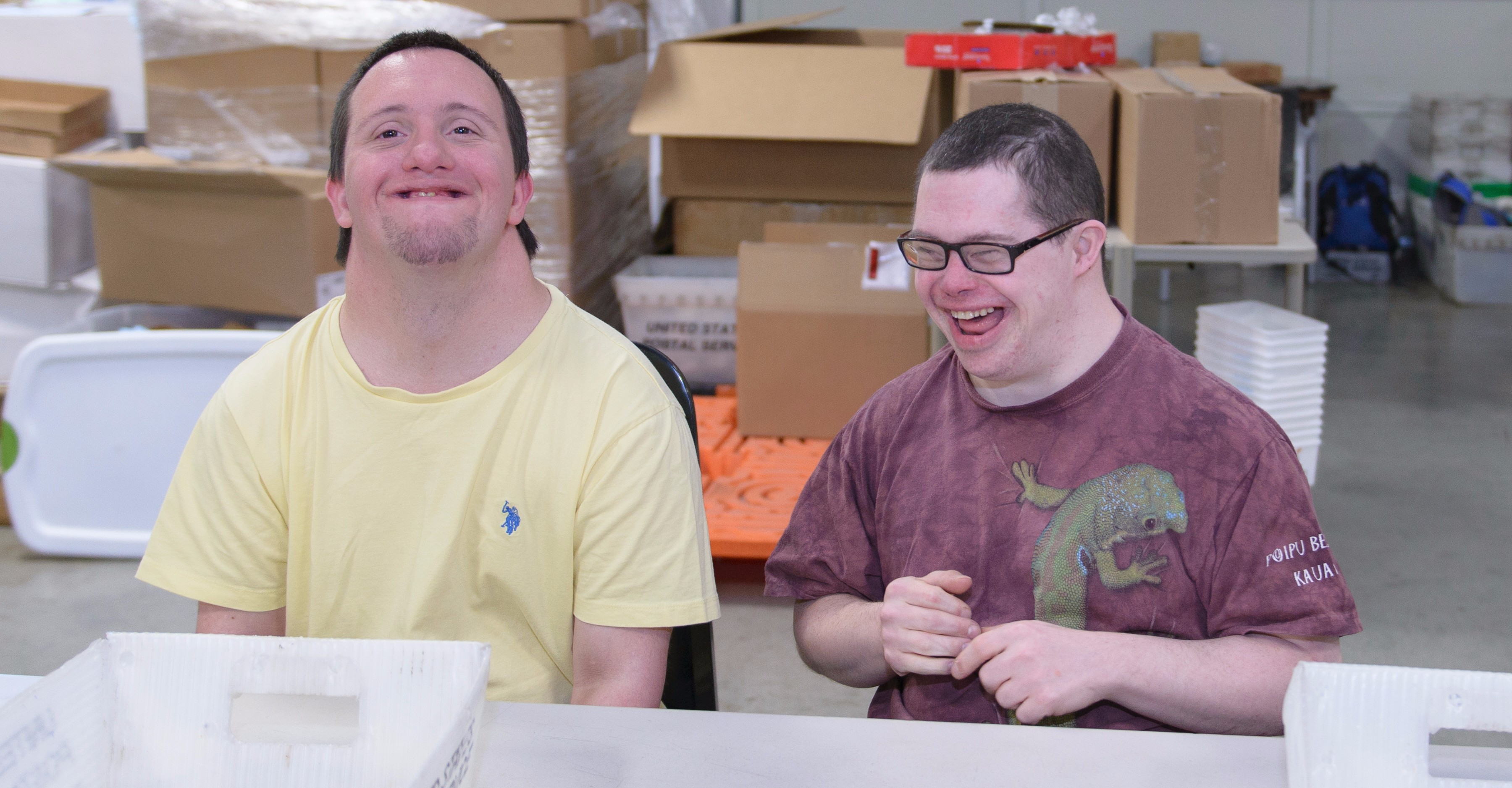 WEATHER ALERT February 20,2018
Due to the weather Our Arctic Location: Afternoon shift closed. Aloha & ECM: Operating from 9am - 2pm. No arrivals past 10am please. All evening activities & classes have been cancelled.
Our Mission
To enhance the lives of individuals with developmental disabilities by helping them reach their highest potential through training, education, employment, housing and social opportunities in safe, healthy and stimulating environments.